We specialize in getting people to pay attention in a very noisy world.
Excellence is our standard.
Beyond.2019 Data Analytics Conference
Visualizing The Future of Analytics
ThoughtSpot, an AI-driven data analytics company, hosts a yearly Beyond Conference that gathers the country's top data and analytics professionals from hundreds of organizations, including many Fortune 500 companies. With such high caliber attendees, in 2019 the stakes were high and they needed to be able to communicate the power of their sophisticated technology in a way that was both memorable and exciting.
It was a big challenge and we had just one month to complete an entire graphics system with the all-important conference opener as the main animation.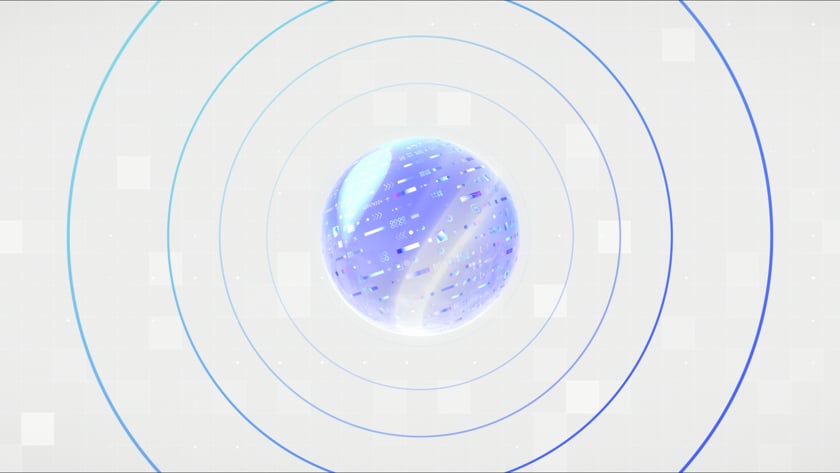 What started out as a design project for a conference quickly turned into a re-imagining of how ThoughtSpot as a whole communicated their brand's value.
We focused the
conference experience...
on the big idea of using Search and AI to surface relevant insights to non-technical business people that they can quickly use to take action in their businesses. That's the power of ThoughtSpot, and that's the story that needed telling at Beyond Conference.
Through the use of metaphor,
we helped visualize a complex message.
Inspired by kaleidoscopes, we were able to communicate the joy of discovery that happens when multiple ideas finally 'click' into place, which is exactly what Thoughtspot's AI-driven insights do every day for their users. We created graphics for multiple experiences - from digital signage to title sequence animations and more - that all seamlessly integrated to communicate the value of ThoughtSpot's robust technology.
The Creative Director of ThoughtSpot said,
"Beyond was a great success! We could not have accomplished this without the partnership with leftchannel.
The experience we created for Beyond is now impacting ThoughtSpot's overall brand direction. We are continuing our work together, both fulfilling our mission to make the world more fact-driven and transforming the complex into a simple, memorable story that connects faster with customers.
Times Square Billboard
In-store Content
An Icon Turns 90. How do you celebrate a big birthday for a beloved character from one of the world's biggest companies? That's what Sunglass Hut asked leftchannel when Disney icon Mickey Mouse turned 90.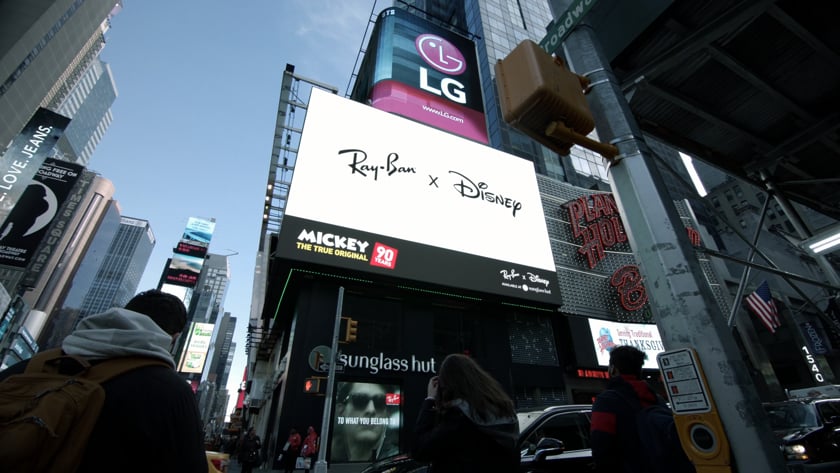 animation with close-ups of limited edition Wayfarer shades created for the milestone birthday, the campaign kept the focus on the famous mouse while making branded partnerships pop. The Rayban x Disney campaign took over Times Square and in-store digital displays nationwide.
dynamic animations that would grab attention when featured in the media-saturated Times Square environment.
IN-STORE FLAGSHIP STORE DIGITAL CONTENT
Focused on enhancing the lives of modern shoppers, leftchannel designed and developed lifestyle driven, tech-centered digital content to connect consumers to the Verizon brand.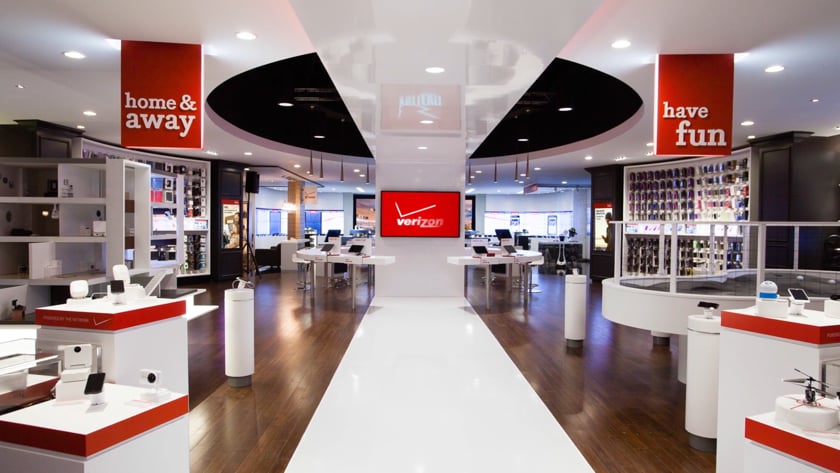 with brand experience design company Chute Gerdeman to design this in-store experience for Verizon. Incorporating logo and brand animations, product motion graphics, as well as environmental mood animations, the experience spans platforms for an omni-channel adventure that's all things Verizon.
Utilizing the
store strategy...
designed by Chute Gerderman, we interpreted their vision into content for all the different zones of the stores. This meant translating, in motion, ( store specific selling strategies, interior design stylings, brand and marketing messages and multiple omnichannel design approaches from a variety of partners.
DIGITAL INSTALLATIONS / BRANDED CONTENT
We have been working with the Fortune 50 company Nationwide Insurance for many years.
Our partnership with the insurance and financial institution has taken many forms spanning brand ambassadorship and brand strategy to crafting messages for digital, physical and broadcast channels.
We are regularly called...
upon by Nationwide to tell brand stories across multiple locations and platforms at their corporate headquarters; helping to communicate their commitment to the community, their customers, their leadership, their employees.
In 2014 we were engaged...
to help define and animate the brand during a redesign and helped define the brand using motion to bring Nationwide's messages to the physical world inside and outside their properties. We are proud of having helped define and shape their brand.
The Sheraton Dallas is located downtown, in the midst of two art districts and an impressive revitalization that shows incredible insight and intention from the City of Dallas and from its community.
is one of the more exciting opportunities for artists. We were engaged to design a digital art installation that serves as a welcome to the guests of the largest hotel in Texas, and that helps define the evolution of the Sheraton into a modern and re-invented brand.
We engaged in a
delicate dance...
between creating a sensational experience, expressing the feel and passion of the art communities in the city while ensuring a memorable guest experience at the hotel.
Leveraging nearly 20 years working with the world's largest brands, we specialize in getting people to pay attention in a very noisy world. We are called upon to translate business goals into messages audiences want to watch.
We are a group of artists who think in motion shaping big ideas to make them shine. Our expertise spans advertising to short films to digital art – all forms of moving content.
Corso Sempione, 3
20145 Milano Italy
39-334-2894027